American Legion Post 129
Auxiliary
Membership
Join Now!
For Information or to join the Auxiliary
contact Membership Chairperson Carol Rutzler
at carejr@verizon.net or call the Post at 732-255-9250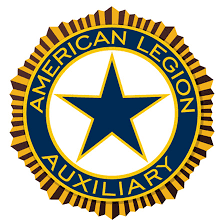 In this world of ours, the American Legion Auxiliary shines as an example of unselfish giving. With almost a million members from all walks of life, the Auxiliary administers hundreds of volunteer programs, gives tens of thousands of hours to its communities and to veterans, and raises millions of dollars to support its own programs as well as other worthwhile charities familiar to most Americans. It is all accomplished with volunteers.
The Auxiliary, organized in 1919 to assist The American Legion, is much more than the name implies. The organization has achieved its own unique identity while working side-by-side with the veterans who belong to The American Legion. Like the Legion, the Auxiliary's interests have broadened to encompass the entire community.
The American Legion Auxiliary is the world's largest women's patriotic service organization. Through its nearly 10,500 Units located in every state and some foreign countries, the Auxiliary embodies the spirit of America that has prevailed through war and peace. Along with The American Legion, it solidly stands behind America and her ideals
Auxiliary Unit 129
est. 1920
President
Lisa A. Mayer
1st Vice President
Laurinda Miller
2nd Vice President
Andrea Ogden
Secretary
Jane Keeley
Treasurer
Carol Rutzler
Chaplain
Pam Bowen
Historian
Mary Lou Faitoute
Sgt At Arms
Dee Percell
Correspondence Secretary
Shannon D'Ercole
Dear Post 129 Family,
I hope everyone is doing well & making the best during this COVID-19 pandemic! Believe it or not, it is time again for our yearly "10 FOR EDUCATION" drive. Yes, back to school is happening! Toms River Schools Assistant Superintendent advises the NEED still EXISTS for school donations. We are requesting the list of supplies below in increments of "10" (example: 10 notebooks). However, donations of ANY size are appreciated. Cash donations are also welcome. We realize these are difficult times & hope you can find a way to donate and touch a child's life – Education is the cornerstone of our children's future!
Week of August 2nd & August 9th:
Monday – Friday 8:00am -11:00am (drop off box inside POST lobby)
Monday: 2:00pm-4:00pm
Tuesday: 5:00pm-7:00pm
Wednesday: 4:00pm -6:00pm
Thursday: 5:00pm- 7:00pm
August 17th Monday – 8:00am -11:00am (drop off box inside POST lobby)
If you are unavailable for the above drop-off times & would like to donate, please call 732-995-4020 to arrange alternative options. Thank you in advance for donations it is most appreciated. The children will benefit directly from your contribution! Cash donations can be mailed to: A.L.A. Unit 129 (memo: school donation), C/O Andrea Ogden, 2025 Church Rd. Toms River NJ 08753
For Love of God & Country,
Andrea Ogden, ALA Post 129 2nd V.P.